Vector Text
It is a text that uses a font created only with line segments. It is very useful to be scaled and very fast. You must set the text size before drawing any text. The default direction is horizontal from left to right.
Vector Text Parameters


All vector text drawing in all drivers are simulated with other CD primitives using polygons only.
---
Attributes
Properties
Character Codes
The old GKS format contains ASCII codes so a convertion from ANSI to ASCII is done when possible, unmapped characters are left unchanged, but some rearrage was necessary to acomodate the convertion.
The default vector font was changed from the original Simplex II to contain all ANSI accented characters. So some ASCII characters were replaced.
Bellow is the character code table of the default font.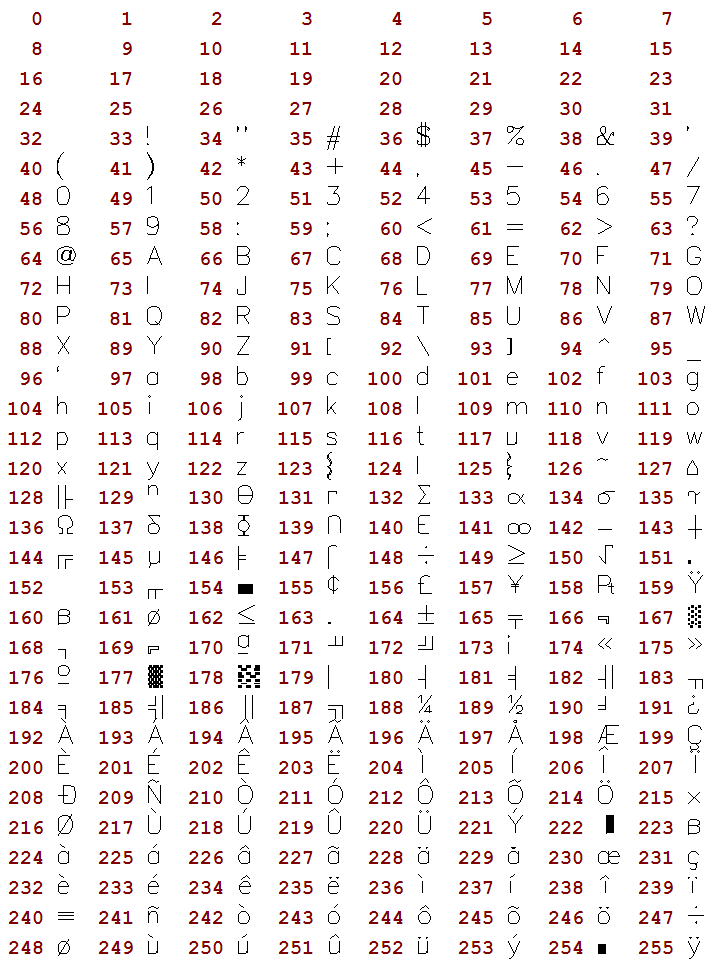 Default Font
The original Simplex II font is available in the file "cd/etc/vectorfont00.txt". Bellow is the character code table of the original font (the table displays the characters after the convertion from ANSI to ASCII):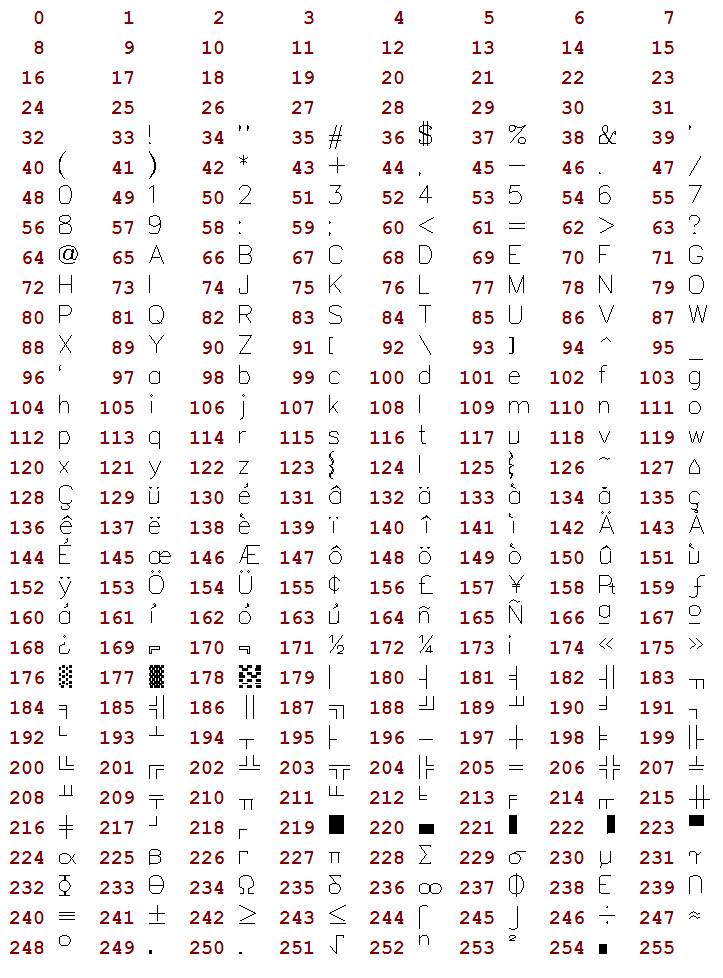 Original Simplex II